Network systems consist of hundreds of bulky equipment pieces and accessories. As a result, they occupy a lot of space. Server racks are used to accommodate these components and ensure better ergonomics. By allocating hardware on racks, secure fastening, efficient space allocation, and easy access are guaranteed.
Depending on the number of system components, the server rack size is determined. Modern manufacturers offer a wide assortment of models, from compact cabinets for small systems to huge boxes for big organisms. Yet, the issue of determining the needed size (height, in particular) is tricky and requires thorough attention.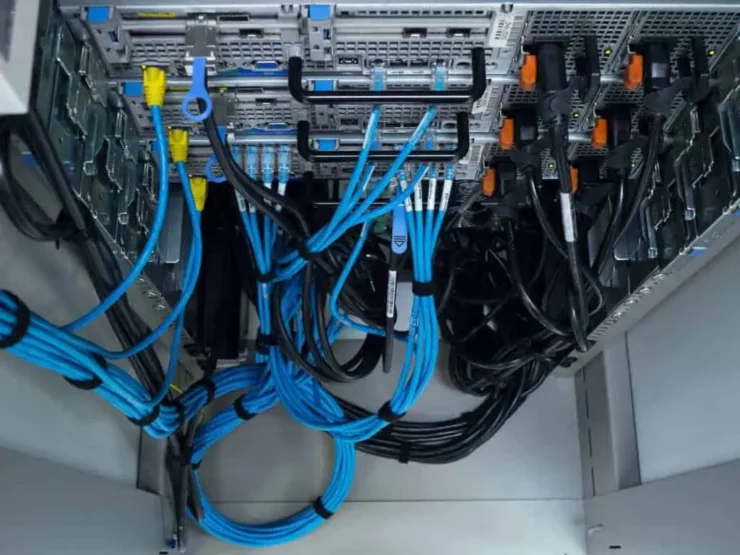 Common Server Rack Sizes
While the range of offered models is huge, the most popular rack sizes on the modern market include:
18U. The cabinet consists of a base, a ceiling, and two welded frames. It is easy to assemble. The walls are securely fixed with latches and locks. Rack constructions provide a place for installing fan modules. This model is the biggest wall-mount furniture. Bigger sizes are designed for installation on floors.
27U. It is an average-size furniture piece for storing passive and active equipment. It has perforated panels, sidewalls, and latches. Durability is guaranteed due to the use of thick metal sheets. The body has tech holes for cabling, fan mounting, and shelf installation.
32U. It has a rigid enclosure. Access for installation, switching, and maintenance of equipment is possible from four sides, through easily removable sidewalls, as well as front and rear doors. The 32U server rack, that you can buy on SysRacks, has 4 galvanized vertical rails, adjustable in depth. The grounding system is included as standard.
40U. It is a big floor-standing metal closet for putting IT equipment. Its depth is adjustable due to the movable rear side of the cabinet. Lockable doors secure equipment, so the model is suitable for installation in both open and closed rooms.
42U. It is one of the largest cabinets for huge network systems. The model is a big spacious box for housing hardware and accessories. Its metal construction is equipped with all the needed holes. Such cabinets are floor-standing since they are too bulky.
Such a great variety of models allows for choosing optimal furniture pieces for any type of premises, system size, and place of mounting.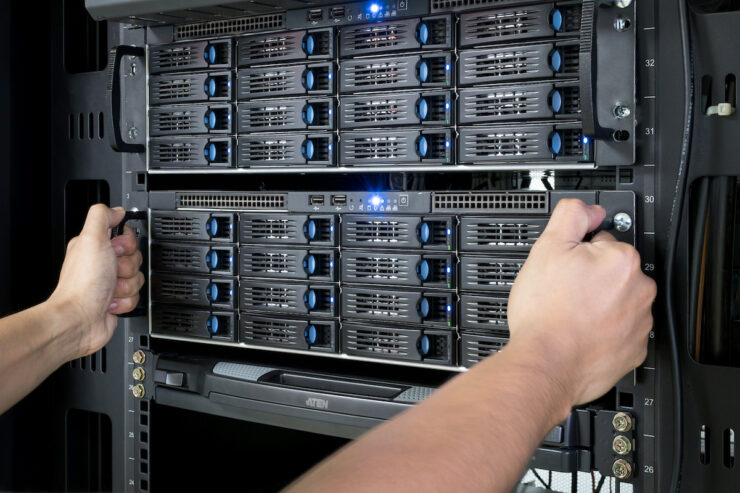 What does "U" mean?
You've probably noticed that each size has the letter "U". Do you have an idea of what it means? The letter stands as the designation of the server rack height in system administration. This is the trickiest question in determining rack sizes.
1U is equal to 1,75 inches, which means that to calculate the rack size in inches, you should multiply this indicator. For example, if we take 24U, multiply 24 by 1,75. So, we get 42 inches.
Units are used to standardize server cabinet dimensions so that manufacturers can produce furniture for international markets. Thus, by manufacturing products according to standardized models, it is guaranteed that standard telecommunications hardware fits them.
Cabinet Sizes for Various Kinds of Server Furniture
Different kinds of server furniture are produced in the industry. Several classifications distinguish models judging by the type of fastening, body features, etc. Here, the next options exist:
open-frame models. These are 2- or 4-post models without doors and walls. These bodies have only metal vertical uprights. If needed, side panels and doors are added. These constructions are installed on the floor in most cases. Thus, they are characterized by bigger sizes. 20U-32U models are the most common. Such furniture pieces are perfect for closed data centers.
wall-mount cabinets. These bodies are designed for mounting to vertical surfaces. The peculiarity of the installation determines its size. Since the loading capacity is limited, wall-mount models are smaller and more compact. The most popular sizes are 6U, 9U, 12U, and 18U. Such cabinets are perfect for small premises (offices, stores, banks, etc.).
Note that open-frame models provide better cooling options and easier access for proper management. Yet, such furniture does not protect hardware from damage and environmental influences. Enclosed wall-mount models are suitable for small rooms and open spaces.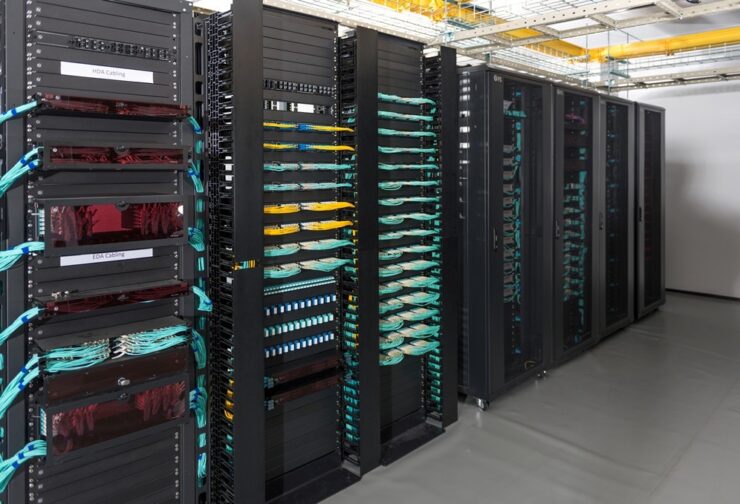 How to Choose the Best Height for Rack?
This step is one of the most important since the success of cabinet choice influences the smoothness and lifetime of a network system. Failure in picking a suitable model will lead to a breakdown, overheating, and other problems related to the healthy operation of IT systems. Thus, when determining server rack dimensions, take into account the following points:
Determine your needs. Make a list of all the components to be placed in the cabinet to assess how big the model should be. It is advisable to make a 3D layout; visualization simplifies the task and helps develop the best space allocation inside furniture. Here, remember to leave enough space for cable wiring, fan mounting, etc. Also, keep in mind that equipment is housed loosely to guarantee sufficient air circulation. At this stage, you should have a general understanding of what you need in terms of construction, rails, etc.
Determine the right height. When you have the layout before your eyes, you can calculate the optimal height. Add the heights of all devices to get the needed number. Make sure to leave extra space for air circulation, cabling, and other tech processes. Thus, add a few inches more.
Keep in mind future projects and accessories. Quite frequently, more hardware and accessories are added to increase power and computing capacity. This inevitably leads to adding new components. In most cases, users buy server cabinets for years since they are rather expensive. Thus, it is advisable to pay once and get a quality product. Buying a bigger cabinet is more reasonable than buying a too-small model. Even if the furniture piece turns out to be too spacious, devices will be perfectly cooled down.
Products of any size are offered nowadays on the market. Manufacturers are ready to satisfy the needs of all clients. The main thing is to know how to select suitable data cabinet sizes. The application of the above-mentioned rules will help avoid common mistakes and find the most appropriate model for your premise and need.